TRIBALSTYLE
GREETINGS TS FANS!
In August 2004 TRIBALSTYLE participated in the World Championships of the Performing Arts. They won for best original song, best alternative/reggae song, and best band.
BAND HISTORY & BIOGRAPHY :
Tampa-based band "TribalStyle" strives to be expressive with their music and to promote good musicianship. By combining the arts of song writing, arrangement, and performance, TribalStyle tries to stay abreast with today's music world.

TribalStyle tries to be original with their music, and has been able to relate to listeners with their roots reggae foundation.

TribalStyle has shared the stage with acts such as Steel Pulse, Burning Spear, Third World, The Skatalites, The Slackers, Aswad, Skindred, Junior Gong , Toots and the Maytals, Israel Vibrations, Eek-A-Mouse, Yellowman, and Ziggy Marley and the Melody Makers amongst others. They have received air-play from independent radio and colleges, and is constantly trying to improve their sound and reception.

T.S. consists mainly of three brothers: Muti (muthoni), Tk (tokunbo), and Mugi (mugabe) (former members are now pursuing other interests). Born and raised in Kingston Jamaica, they started experimenting w/ reggae music in their teens. New members are Blake Yeager (guitarist) and Michael "DJ Blenda" Mendolusky (percussions/turntables).


Please sign our Guest-book below or email us at:
tribalstylemusic@yahoo.com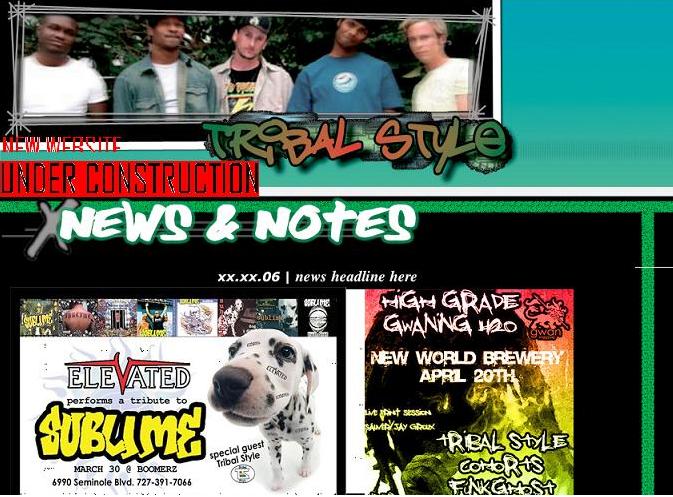 more to come.....